ABOUT | WORKS | EDUCATION | EXHIBITIONS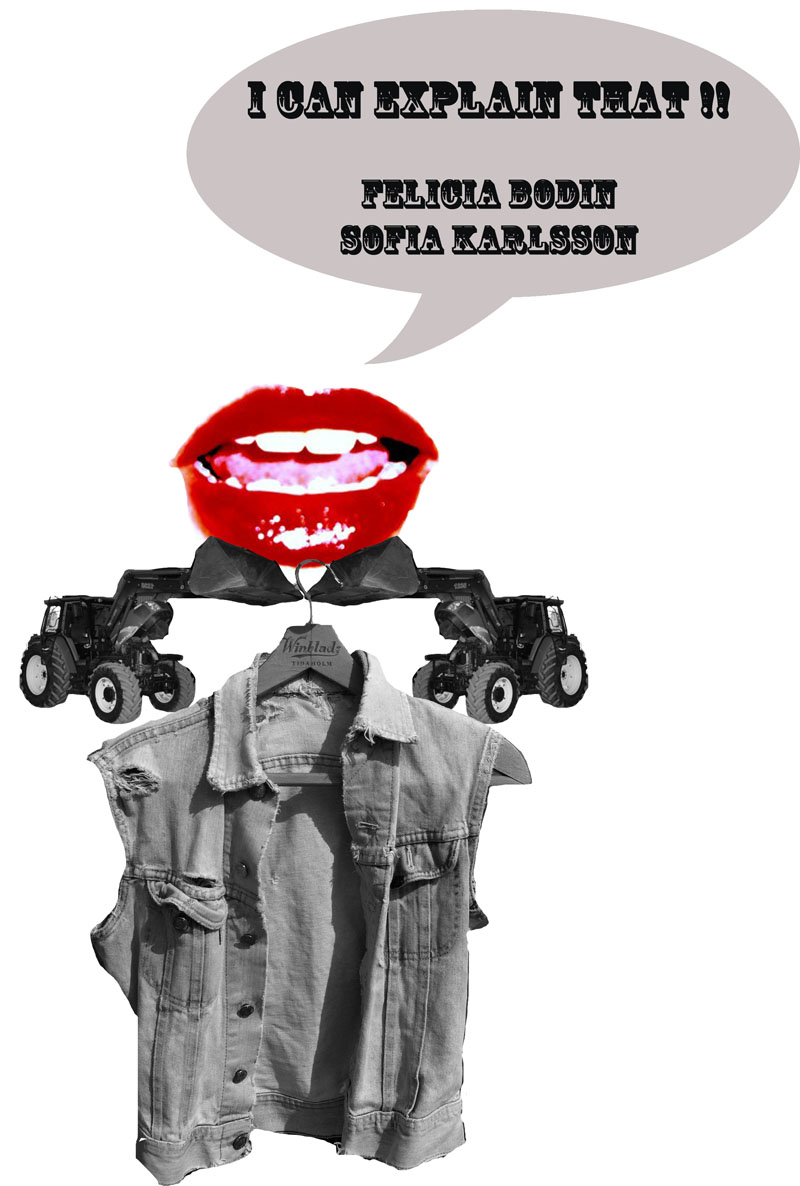 About us
We are Felicia Bodin and Sofia Karlsson and we have been working together since 2009,  it all started at Göteborgs Konstskola.
Our work is characterised by a longing to get outside of our own and other boundaries that we discover. Medium of choice differs, performance, installation, video, photography, drawing, sculpture. We are also part of UTRUM an artcollective.
Works
Rage and tumble in the asphalt jungle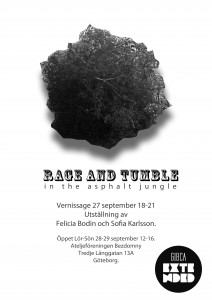 TRAKTORBALETTEN (2012)
In a collaboration with the death metal band Frozen Iller and a New Holland tractor we performed a tractorballet. The performance took place in a machinehall outside Falköping during Konstnatten 2012.
Traktor balett from Sofia Karlsson on Vimeo.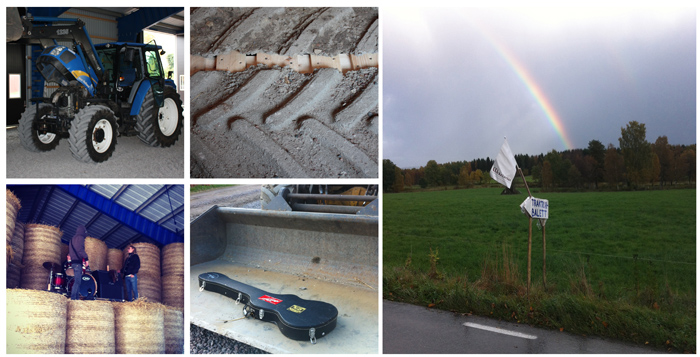 OM VÄSTEN KUNDE TALA (2011)
We challenged our notion of the car loving culture and went to a "raggarträff" Nasco Yankee Meet in Falköping. Both of us grew up on the swedish countryside and are familiar with the "raggar" culture. Our participating observation resulted in a video and installation.
Stills from video.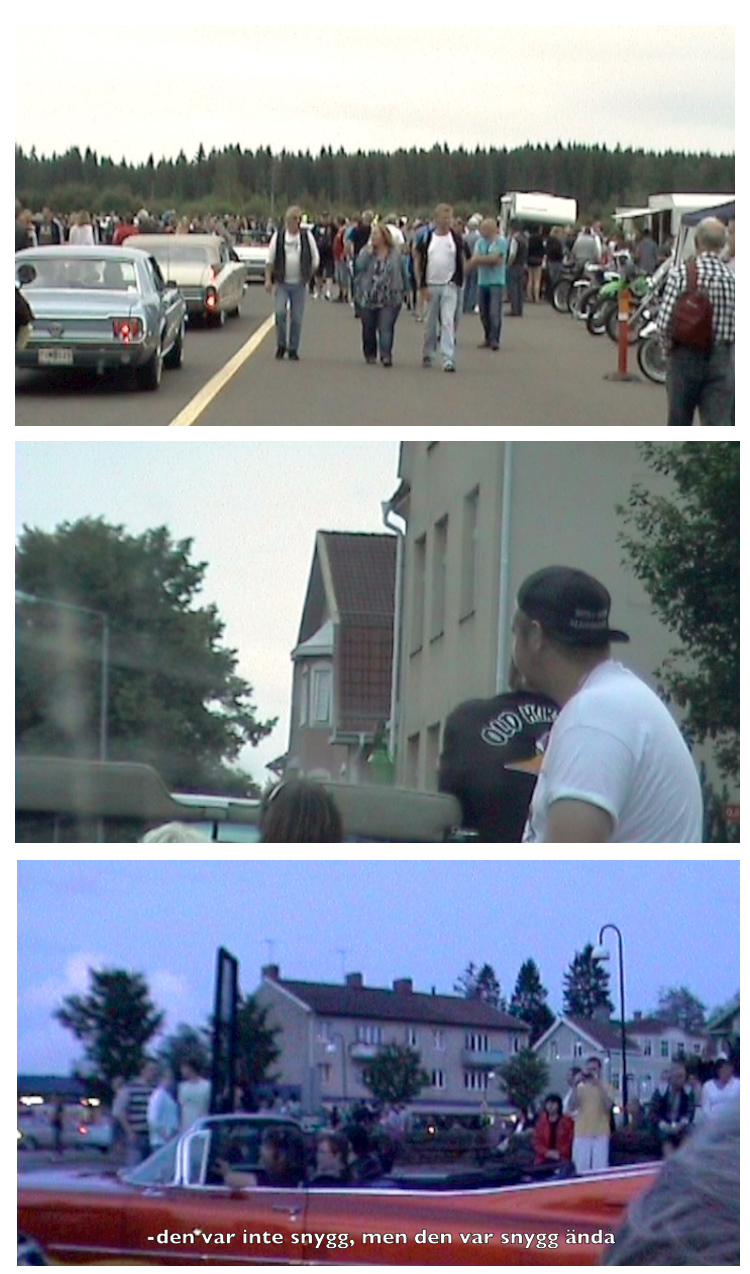 Photos from installation.
Education
FELICIA BODIN
2010-2013 Kandidatprogram Kulturprogrammet, Göteborgs Universitet.
2008-2010 Konstnärlig grundutbildning, skulptur. Göteborgs Konstskola.
SOFIA KARLSSON
2011-2013 Kandidatprogram Fri konst, Akademin Valand.
2010-2011 Kandidatprogram Fri Konst, Konstfack.
2007-2010 Konstnärlig grundutbildning, skulptur. Idégestaltning. Göteborgs Konstskola.
Exhibitions
2012 Konstnatten Falbygdens Mat och Kultur. Traktorbaletten. Performance.
2012 Konsthallen, Gothenburg. Art takes time. UTRUM performance Konst+Aktivism, Kultur & Ungdom.
2011 Ateljéföreningen Bezdomny, Gothenburg. Om västen kunde tala. Video, installation.
2011 Stora Teatern Gothenburg. Opening ceremony at Göteborgs Kulturnatta, installation by UTRUM.
2011 Teater Cinnober, Gothenburg. Art begins with the animal.Performance. Teater NU.

2011

Stora Teatern, Gothenburg. What is your need? Sculpture by UTRUM. Kultur och ungdom, UTOPIA
2011 Lagerhuset Gothenburg.UTRUM goes internet. Performance. K-merkt, Platsens utrymme.
2010 Galleri 54,Konstkarusellen. Gränser. Video by UTRUM.
2009 Lagerhuset Gothenburg. Carina, Stella, Jules. Video. K-merkt Platsens utrymme 2011.
2009 Göteborgs Konstskola. Victor Starlet Film+foto Visning Göteborgs konstskola.